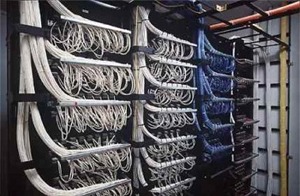 Providential Solutions Group integrates the most advanced technologies into simple, affordable, upgradeable solutions that inform, entertain, and protect you. When you select a Home or Business Wiring Solution from Providential Solutions Group, you'll not only enjoy all the benefits of today's most advanced wiring and networking technology, but your home or business will be ready for tomorrow's technology advances without rewiring. You'll also add substantial resale value to your home and improve the value of your building. Providential Solutions Group offers unmatched quality and an unparalleled variety of network solutions, consisting of a Network Distribution Panel, compatible plug-in options, multi-media cabling, and wall outlets. Choose one of our Network Solution that matches your budget and lifestyle, and we'll put the most advanced communications, entertainment, and security features at your fingertips. You, your family and your business will enjoy the very latest technologies, including Video Theater with surround sound and multi-room video distribution, multi-room audio, security camera monitoring, shared high-speed Internet access, multi-line telephones, and more.
Home and Business Wiring Solutions.
Structured Cabling Cabinets.
Rack Mount Designs.
New Construction, Existing and Moves

Voice/Data Cable Plant design & installation

.

Integrated systems

.

Security. CCTV/Access Control Cabling.

Digital Satellite Systems

.

Audio/Video

.

Fiber Optic Premise and Outside Plant.

TSB-67 Compliant testing & certification

.

Cat5e, Cat6 compliant ANSI/TIA/EIA.

Name Brand Cabling Solutions

.
Cabling Systems and Components By Leading Manufactures